Subaru is developing a new coupe
Subaru company has begun tests of a new sports coupe with mid-engine layout. According to unofficial information one of the most «radical» models of the Japanese brand in recent years is equipped with a hybrid powerplant with all-wheel drive system.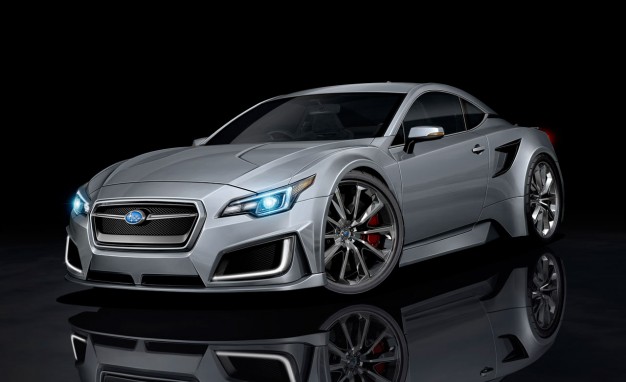 The source said the publication Car and Driver in Subaru, the new coupe was a response to Japanese brands on the request of the American dealers. The prototype (under the heading of informal graphical depiction of the novelties) is built on the modified platform of the coupe BRZ. He is equipped with petrol boxer responsible for the rotation of the wheels of the rear axle and two electric motors at the front.
In addition a new car with a new system of distribution of traction between the wheels of the front axle, which is analogous to similar systems of the supercar Acura/Honda NSX the second generation. It is expected that the conceptual version novelties will be presented in the next two years, and the final decision to start serial production of the leadership of Subaru will take after the analysis of the reaction of the public.
If the car will rise on the conveyor, it will be based on the new platform Subaru Global Platform (SGP), which also form the basis of a family of next generation Impreza. Presumably, the composition of the power plant compartment will include a 1.6-liter turbo engine. The total return of all units will be about 330 HP