Nissan GT-R has received the most significant update during the existence of
At the auto show in new York presents Nissan GT-R for the 2017 model year. The updated car has undergone the most significant changes in exterior and interior since the appearance in 2007. Changed and the technical part, in particular, a 3.8-liter V6 turbo engine became more powerful by 20 HP
Facelifted Nissan GT-R received a completely new front part of the body. Appeared covered with a Matt chrome radiator grille V-neck silhouette and mesh with a different pattern. Changed the shape of the front bumper and hood. On the sides added the door sills, and rear additional ventilation holes near the twin tips of the exhaust pipes.
Even more changes in the cabin. The front panel and other dashboard trimmed with genuine leather with artistic stitching. Multimedia system has received an eight-inch screen instead of the previous seven-inch. And thanks to the integrated navigation and audio control the number of buttons was reduced from 27 to 11. In addition, paddle shifters shifter moved from steering column to the new steering wheel, which makes the switching in the corners.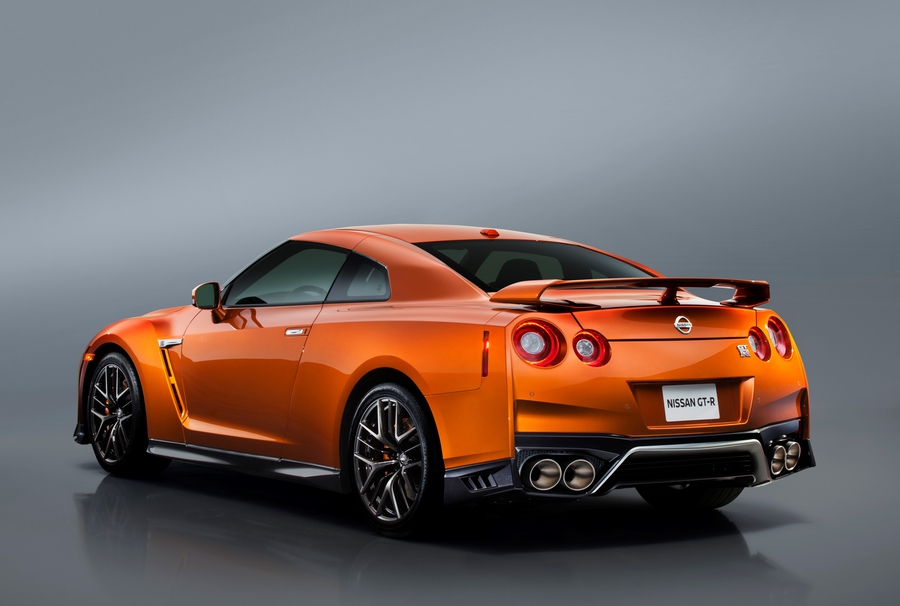 Nissan engineers and worked on the sound insulation of the cabin. To exclude extraneous noise added additional insulation and installed a system of active noise reduction with the ability to amplify the sound of the engine. «Exceptional aerodynamics and improved interior gave the Nissan GT-R is more Mature in nature, but we won't rest on our laurels,» said Executive design Director Mamoru Aoki, Nissan.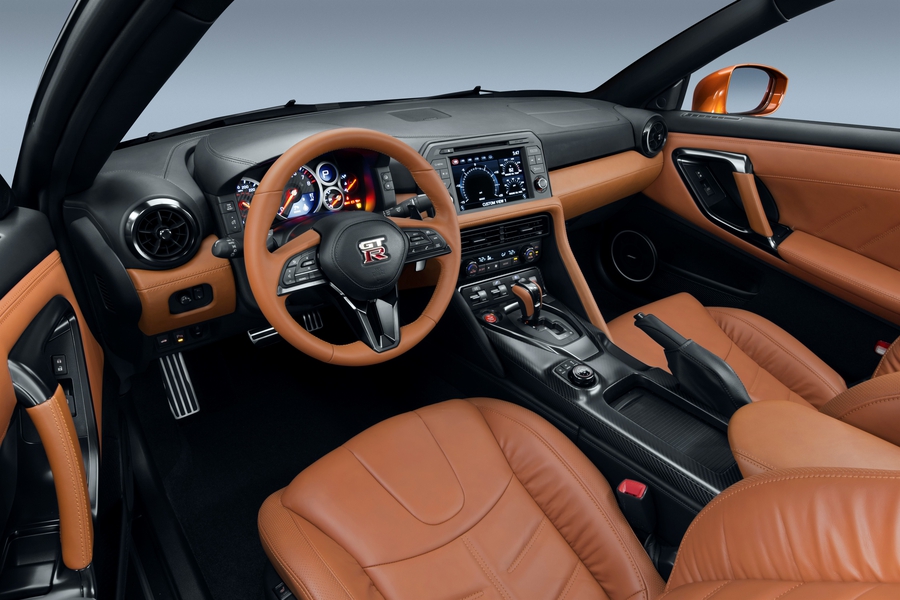 The updated GT-R increased the rigidity of the body, significantly modified the suspension and installed new titanium silencers. V-shaped six-cylinder engine with two turbochargers, which is going from start to finish by one expert, now develops 565 HP and 637 Nm (in American spec). As explained in the company, the characteristics of the power unit has changed due to the modernization of the ignition system, as well as increased boost pressure. The motor, as before, is paired with a 6-speed gearbox with two clutches. The transmission has smooth operation and reduced noise.
How all these changes affected the dynamics of the Japanese supercar is not reported. Dorestaylingovyh Nissan GT-R accelerates from 0 to 100 km/h in 2.8 seconds and a top speed limited to 320 km/h Also not yet announced the cost of the updated car, it will be named closer to the start of sales is planned for this summer.

… 492 3 667 3 539 067 UAH
Nissan GT-R 2015
Models & prices
Owner reviews
All 32 Nissan dealership